Flick Ford 22x48 Limited Edition Masterwork Canvas Giclee:"Shorebirds in the Mangroves"
Artist: Flick Ford
Title: Shorebirds in the Mangroves
Size: 22h" x 48w"
Edition: 50 Masterwork Canvas | Published from the artist's original work.
Medium: Canvas Giclee
About the Art: Tropical Bird Species from the Tropics occupy homes, offices, lobbies, restaurants, bars and hotels; any place that could use some lively, living color from Renowned natural history painter Flick Ford.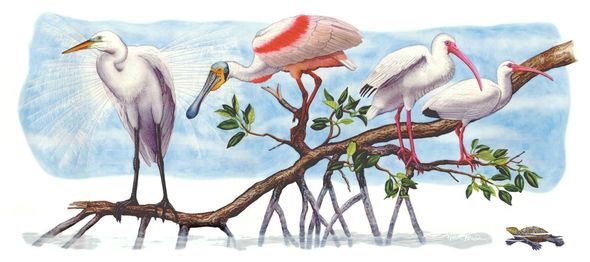 Video Not Avaibale.