Flick Ford Fine Art Book:"WILD 75 Freshwater Tropical Fish of the World"
Artist: Flick Ford
Title: WILD 75 Freshwater Tropical Fish of the World
Size: 9 7/8" x 7"
Edition: Open Edition
Medium: Canvas Giclee
About the Art: A gorgeous, informative and affordable book that will enhance the enjoyment of tropical fish for the layman and the hobbyist alike. Flick Ford's watercolor portraits of 75 wild freshwater species from South America, Africa, Asia and Australia showcase their exquisite beauty. The accompanying text focuses on their sustainability in the wild, and how to create biotope aquariums to simulate their natural habitats in the wild. These popular fish, which gave rise to the second biggest hobby in the world-ornamental fishkeeping-face an uncertain future. Habitat maps for the 75 species, a glossary of scientific terms, anecdotal stories and advice from tropical fish breeders and collectors round out this unique book's overview.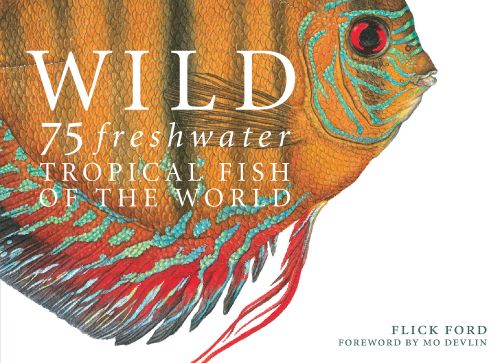 Video Not Avaibale.