Hessam Abrishami Handsigned and Numbered Limited Edition Giclee on Canvas:"White Feathers"
Artist: Hessam Abrishami
Title: White Feathers
Image Size: 40 x 30
Edition Size: Artist Hansigned and Numbered to 145.
Medium: Fine Art Giclee on Canvas
About the Art: For years Hessam Abrishami's dynamic compositions, powerful expressions, and vibrant colors have captured viewers around the world with their amazing depth and unique intrigue. He has exhibited the ability to fascinate and disarm an audience with his artistic works. Hessam's amazing imageries have been lifted off the canvas and portrayed in a three dimensional form through his stunning sculptures. This expansion has added a new dimension to Hessam's growing artistic repertoire. Hessam has provided the world with images that capture an essence of love and romance. Hessam now reveals a more three dimensional representation of his paintings in his life like bronze sculptures.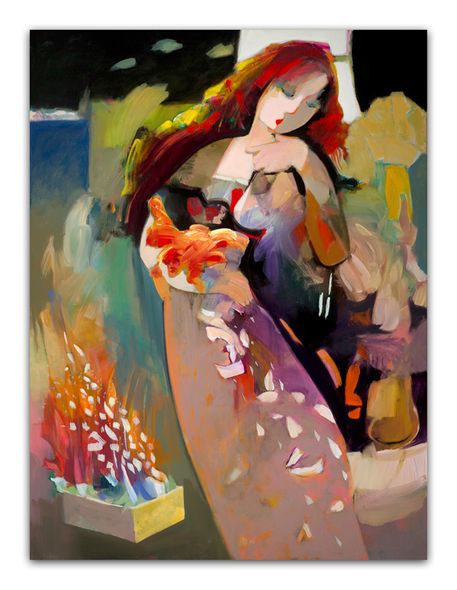 Video Not Avaibale.