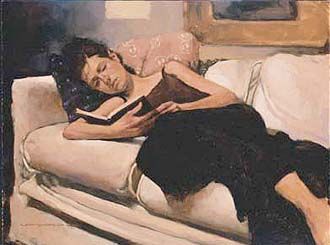 Joseph Lorusso Handsigned and Numbered Limited Edition Giclee on Paper:"A Special Book"
Artist: Joseph Lorusso
Title: A Special Book ( Clayboard edition is Sold Out)
Image Size: 20" x 28"
Edition:Artist Hand Signed and Numbered Limited Edition to 100
Medium: Fine Art Giclee on Paper
From the Artist: "I believe truly great art serves as a trigger into something deeper within all of us". The mood and emotion conveyed in Lorussoís paintings evokes a deep sense of beauty found in the quiet times of daily living. His people are mysterious, lonely, romantic, and yet familiar, placed in settings we often see ourselves. According to Lorusso, "The greatest gift an artist can provide is to move the viewer in a way that touches the soulful core within each of us".
Video Not Avaibale.