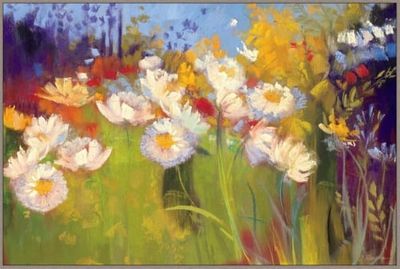 Somerset House 45.5X66.5 FLOAT FRAMED CANVAS:"CONTEMPORAY MEADOW"
Artist: Somerset House
Title: CONTEMPORAY MEADOW
Overall Size: 45.5X66.5 inches
Medium: FLOAT FRAMED CANVAS
About the Art: Oversized Decorative Canvas Western Art in Gallery Wrap and Decorative Frames as shown in a FLOAT FRAMED CANVAS |UMEC1921. American Made for American homes. Value added creation of finished pictures using fine art publisher's prints providing high quality designer framed art at a tremendous value.
Availability : Products are made to order by craftsman and require additional time. Please allow 3 - 4 weeks for delivery.

Video Not Avaibale.