Brian Davis Hand Signed Limited Edition Canvas Giclee:"Inner Radiance"
Artist: Brian Davis
Title: Inner Radiance
Image Size: 20" x 20"
Edition: Artist Hand Signed and Numbered Limited Edition with COA.
Medium: Fine Art Giclee on Canvas
About the Art: Although magnificent flowers and landscapes are the main choice for his compositions, Mr. Davis explains, "The actual job of making an arresting piece of art has nothing to do with what the thing is." Before he begins his masterpieces he spends extensive time researching and scouting for a flower or scene that catches his eye. He carries a camera everywhere so he can shoot a subject at any moment. Since flowers wilt so quickly, and it can take weeks to complete a painting, he has found a way to create a floral image from a series of different shots for each flower. Therefore, he does not do an exact botanical rendering, but alters colors and leaves at will.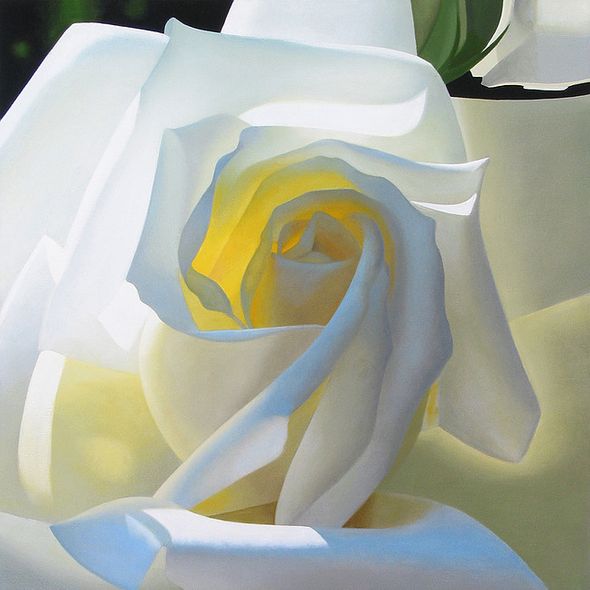 Canvas Giclee Size Options
20 x 20 Canvas (as shown)
24 x 24 Canvas, add (+$200)
30 x 30 Canvas, add (+$800)
36 x 36 Canvas, add (+$945)
40 x 40 Canvas, add (+$1045)
48 x 48 Canvas, add (+$1450)

Video Not Avaibale.