Henry Jones Hand Numbered Limited Edition Print on Paper :"Red Crested Pochard"
Artist:
Henry Jones
Title:
Red Crested Pochard
Dimensions (W x H ):
Paper Size: 20 x 16 in | Image Size: 16 x 12 in
Edition | Medium:
Each print is hand numbered, accompanied by a certificate signed by the Master Printer and is numbered to match the print. The editions are limited to 1880 copies. |
This Gouttelette print on paper is published with light-fast inks to BS1006 Standard onto acid-free calcium carbonate buffered stock, mould-made from 100% cotton and sourced from environmentally conscious paper suppliers. This product is exclusive to Rosenstiels.
About the Art:
Superior Edition
About the Artist:
Henry Jones was born near Folkestone in 1838.
He spent his early career in India, as a member of the army, and retired at the age of 43, an honorary Major. He then returned to England to devote his time and energy to studying ornithology.
Jones spent many hours in the bird section of the Natural History Museum painstakingly observing their collection of preserved specimens, both exotic and common. Yet his draughtsmanship was never dead or static, probably due to the fact that he also spent time studying living birds at the Zoological gardens in Regents Park, and on trips in Scotland, Yorkshire and Ireland.
Henry Jones died in 1921.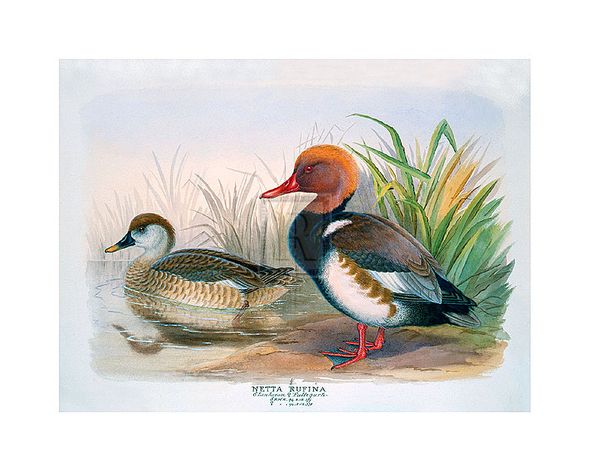 Video Not Avaibale.