The Vintage Collection Hand Numbered Limited Edition Print on Paper :"Penny Stamp IV"
Artist:
The Vintage Collection
Title:
Penny Stamp IV
Dimensions (W x H ):
Paper Size: 22 x 28 in | Image Size: 18 x 24 in
Edition | Medium:
Each print is hand numbered, accompanied by a certificate signed by the Master Printer and is numbered to match the print. The editions are limited to 1880 copies. |
This Gouttelette print on paper is published with light-fast inks to BS1006 Standard onto acid-free calcium carbonate buffered stock, mould-made from 100% cotton and sourced from environmentally conscious paper suppliers. This product is exclusive to Rosenstiels.
About the Art:
Superior Edition
About the Artist:
Discover our diverse collection of all things vintage. Here we celebrate and recollect the best of past times.
We have curated an exceptional range of vintage photography, typography, architectural, botanicals and so much more to inspire and delight you.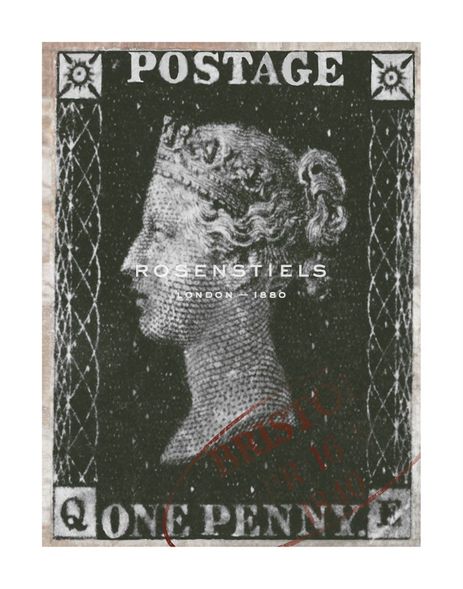 Video Not Avaibale.