Phil Galatas Open Edition Sculpture:"Soaring Red-tailed Hawk"
Artist:Phil Galatas
Title: Soaring Red-tailed Hawk
Size: 10-1/2"W x 18-1/4"H x 5-1/2"D.
Edition: Open
Medium: Cold Cast Stone Resign
About the Art: Defying gravity while riding the thermal updrafts, a magnificent red-tailed hawk soars on high in this amazing sculpture! The familiar bird of prey is always a welcome sighting! Cold cast and meticulously hand-painted to replicate Phil Galatas's original wood carving.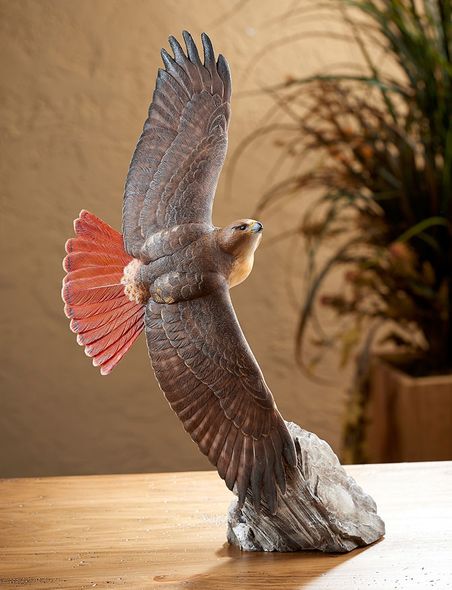 Video Not Avaibale.