Friedrich Arnold Brockhaus Hand Numbered Limited Edition Print on Paper :"Moskau' - A Map Of Moscow, 1892"
Artist:
Friedrich Arnold Brockhaus
Title:
Moskau' - A Map Of Moscow, 1892
Dimensions (W x H ):
Paper Size: 34 x 44 in | Image Size: 30 x 40 in
Edition | Medium:
Each print is hand numbered, accompanied by a certificate signed by the Master Printer and is numbered to match the print. The editions are limited to 1880 copies. |
This Gouttelette print on paper is published with light-fast inks to BS1006 Standard onto acid-free calcium carbonate buffered stock, mould-made from 100% cotton and sourced from environmentally conscious paper suppliers. This product is exclusive to Rosenstiels.
About the Art:
Superior Edition
About the Artist:
Friedrich Arnold Brockhaus was born in 1772 and was a noted German publisher of encyclopaedias, famed in particular for his Conversations-Lexikon, still published today as the Brockhaus Encyclopaedia.
Brockhaus was educated in Dortmund and then studied Modern Languages and Literature at the University of Leipzig. He began in business as a seller of imported English goods but by 1805 had started to trade as a publisher. By the mid 1800s he had purchased the copyright of the bankrupt Conversations-Lexikon, an encyclopaedia dating from 1796, and he completed his first edition of this celebrated work by 1810-11. The encyclopaedia was an enormous success and was widely imitated immediately as a model for other encyclopaedias.
A second edition was issued from 1812 and was warmly received. Brockhaus himself died in Leipzig in 1823, but the business was continued by his sons Friedrich (1800-1865) and Heinrich (1804-1874). The encyclopaedia included a number of eminent maps, which were frequently updated.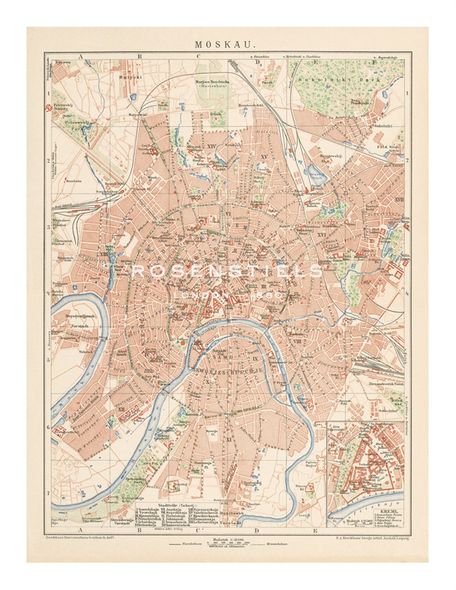 Video Not Avaibale.