Alexander Rossi Hand Numbered Limited Edition Print on Paper :"Sur La Plage"
Artist:
Alexander Rossi
Title:
Sur La Plage
Dimensions (W x H ):
Paper Size: 34 x 24 in | Image Size: 30 x 20 in
Edition | Medium:
Each print is hand numbered, accompanied by a certificate signed by the Master Printer and is numbered to match the print. The editions are limited to 1880 copies. |
This Gouttelette print on paper is published with light-fast inks to BS1006 Standard onto acid-free calcium carbonate buffered stock, mould-made from 100% cotton and sourced from environmentally conscious paper suppliers. This product is exclusive to Rosenstiels.
About the Art:
Superior Edition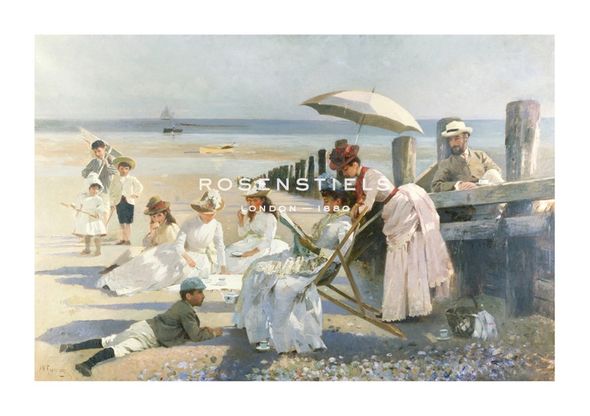 Video Not Avaibale.